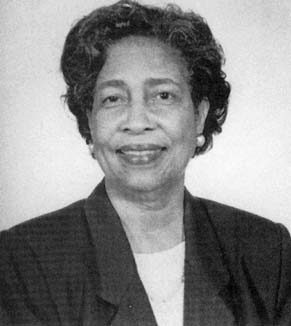 La matemática y educadora Etta Zuber Falconer (1933-2002) falleció un 19 de septiembre.

Fue una de las primeras afroamericas en obtener un doctorado en matemáticas: fue en 1969, la Emory University, con una tesis sobre álgebra abstracta, Quasigroup Invariant Under Isotopy, dirigida por Trevor Evans.
Durante 37 años enseñó matemáticas y ayudó en la mejora de la educación científica en el Spelman College.
En 1995, Falconer recibió el Louise Hay Award de la Association for Women in Mathematics por sus sobresalientes logros en educación matemática.
En 2001, recibió un reconocimieto de la American Academy of Arts and Sciences por los logros de toda su carrera.
En 1995, en su discurso de aceptación del Louise Hay Award, comentó:
I have devoted my entire life to increasing the number of highly qualified African Americans in mathematics and mathematics-related careers. [ ] They have fully justified my beliefs. Perhaps the most rewarding moments have come when younger faculty have undertaken the same goal and have surpassed my efforts, reaching out to the broader community to help minorities and women achieve in mathematics.
Más información:
Artículo publicado en el blog de la Facultad de Ciencia y Tecnología (ZTF-FCT) de la Universidad del País Vasco ztfnews.wordpress.com.